"I Don't Do Nothin' Fugazy:" Future's DS2, structurally speaking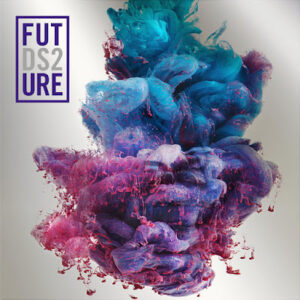 "I've written a few papers on how Future's been important to the culture, and I still forget how good he is sometimes." – Elijah Bacerra
Contemporary hip-hop has been characterized by a few common inclusions: double/triple-timed hi-hats to produce a sonically distinct and quick instrumentation, synthesizers, snare-heavy drum-kits, and a briskly paced flow rapped in "triple time." These are characteristics of trap music (also known as "trap rap"), a subgenre of hip-hop that was brewed in the south by the likes of Gucci Mane, Young Jeezy, T.I., and UGK in the late 1990s/early 2000s (DJ Mag 2013). The lyrical content of the genre is marked by a glorification of carnality and impulse, distilled down to the broader genre's conventional subject matter: street culture, guns, drugs, drug houses ("trap houses"), and carefree sex. One of the most successful trap rap artists working today is the Atlanta-based artist Future, whose album, DS2, stands as one of the most critically acclaimed albums of the genre (Metacritic). Noteworthy for its unexpected release in 2015 at the height of Future's popularity, DS2 intriguingly subverts many of the hallmarks of the trap rap genre yet still belongs to that particular genre. It invites a sense of ominousness and conscious exploration of a troubled psyche, the likes of which foreign to most modern hip-hop artists who function in the trap genre. DS2 furthers expands the potential of the genre, going beyond what Gucci Mane and the rap-group Migos have popularized, to offer something deeper and more concerning in its detailed portrait of abject melancholy and personal torment. Future's third studio album is structurally different from the tones of many trap albums, from its subversion of the genre's energetic zeal to its conscious exploration of an artist by way of troubled lyricism, doomy instrumentals, and a blasé state of mind.
For clarification, the 18-track deluxe edition of DS2 will serve as the basis for this structuralist analysis. Due to the inarguably lofty task of trying to do an entire album justice in such a condensed amount of time, the primary focus will be on four tracks, each coming in at different places in the album. The following tracks will be examined in the respective pairs: "Though it was a Drought" (track one) and "Blood on the Money" (track 13), and "Rich $ex" (track ten) and "Blow a Bag" (track 12). Finally, the methodology behind the aforementioned process involves looking at the contents of each song, including, but not limited to, production, lyricism, characteristics, subject matter, and mood. Employing the theoretical concept of structuralism allows the nuances and makeup of Future's songs to surface in relation to how they function as part of a larger compilation as well as discern their individual attributes in contribution to the larger genre. Due to the relative newness of the material, primary sources will serve as baselines for the analysis, as well as works that provide added context to the genre and DS2 as a whole. In regards to the latter, Adam J. Kruse's piece "Being Hip-Hop" discusses the ingredients of the genre in the classical sense, which will provide further explanation for how Future manages to make the trap genre evolve to fit his growing synergy as an artist.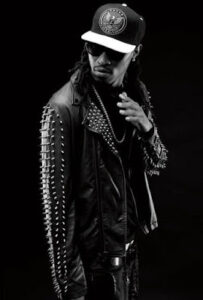 To begin with, a bit of background on Nayvadius Wilburn, who has gone by the stage-name "Future" since his career began in the mid-2000s (The Famous People 2018). After gaining popularity with his mixtapes and sophomore album Honest in 2014, Future hit an enviable stride that many rappers could only hope for in their own careers. From October 2014 to March 2015, Future released three mixtapes online — Monster, Beast Mode, and 56 Nights — to rave reviews and incredible popularity from his core base as well as the new fans he managed to make out of his newest releases. Upon the release of these mixtapes, it was as if auto-tune, the popular vocal enhancer in contemporary hip-hop and R&B music, had made a comeback thanks to the way Future utilized it. Writer Mosi Reeves states that Future "reflects the sound of post-millennial rap," and that his "highly original blend of harmonized, oft-Auto-Tuned vocals and slurry, half-murmured trap raps made him a sensation in the [Atlanta] scene" (Reeves 2017). The groggy demeanor Future employs when rapping has been a popular footnote since his rise to superstardom, and DS2 makes use of it in a way that evokes its bleakness in relation to its lyricism rather than a simple aesthetic detail. Future has come from existing on the outskirts of the previously fertile "Atlanta rap sound," as it's come to be known, to defining it. After solidifying himself as a prolific force with which to be reckoned thanks to the release of the three aforementioned mixtapes, Future announced the upcoming release of his third studio-album, DS2 (an abbreviation for "Dirty Sprite 2"), on July 10, 2015. Seven days later, the album was released to digital platforms and retailers, debuting at #1 on the Billboard charts (Smith 2016) and being certified Platinum by the RIAA less than a year later (RIAA 2016). DS2 was a monumental turning point not only for Future and his meteoric rise as one of the biggest rappers in the world, but also for trap music. Whether or not the genre's fan-base recognized it at the time, DS2 was nothing short of a dynamic change for what was to be expected from the ever-popular genre. It was a lucid, druggy crusade through Future's dark, unsavory lifestyle, fueled by lust, ego, and lean (the popular drink concoction of rap culture that mixes with promethazine codeine cough syrup with Sprite soda, hence the album's title). The album presents a stark contrast form the celebratory nature of other contemporary trap rappers. For example, Lil Wayne, who has effectively been working within the genre for most of this decade, has continued to fuel it with his snappy wordplay and quick-witted metaphors. The aforementioned troupe Migos have created hit-after-hit thanks to their exuberant instrumentals and dynamic energy displayed through fast-paced flows. With DS2, Future discards many attempts to be amiable or even "radio-friendly," a term used to describe stereotypically chorus-heavy songs that fit the mold of Top 40 radio. The end result is something structurally distinct, moodier and more haunting than what the genre is known to bring.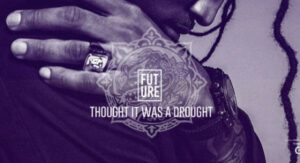 Both "Thought it was a Drought," the album's opener, and "Blood on the Money," the standard album's closer (the deluxe edition continues for five more tracks), dial back the sprightliness of trap music with Future describing the haunting revelations of his lifestyle. "Thought it was a Drought" begins with ominous synthesizers laced over the sounds of cough syrup and soda sloshing around a Styrofoam cup until the beat offers Future an "in" to begin rapping. "I just fucked your bitch in some Gucci flip-flops," he starts, "I just had some bitches and I made 'em lip-lock. I just took a piss and I seen [sic] codeine coming out. We got purple Activas, I thought it was a drought" (Wilburn 2015). Future croons over the ethereal instrumentation for the better portion of three and a half minutes, abstractly detailing the endless cycle of drug abuse and deals that have been an integral part in his life and the success he's seen at such a young age. He persists on with indirect statements towards his many lovers and those who have come and gone in his life. "Tell me them lies that you want me to hear," he says in the middle of the second verse, "I try to forget but it's hard to forgive" (Wilburn 2015). Structurally speaking, the subject matter in this particular song isn't anything atypical for the genre. Drugs and sex have been a part of hip-hop lyrics since its inception. It's the way Future describes the presence of drugs in his life, and how his descriptions transcend glorification into the realm of being entrancing sedatives that play a role in his own torment. "I take these pills and I'm having a thrill," he later opines. "Taking prescription's a hell of a feeling. As for the Xanny, I never forgot it" (Wilburn 2015). In the context of hip-hop songs, drug use is frequently referenced in a celebratory manner, as if to obtain bragging rights for making reckless decisions with prescription medication. In Future's case, on "Thought it was a Drought," he describes his personal usage in a blasé state of mind, unfazed by the obvious dangers and in no mood to boast about how the narcotics play a role in his life for the positive.
In "Blood on the Money," Future details the gritty business side of selling drugs, or the events that we could reasonably believe lead him to adopting the use of marijuana and Percocets in order to relax. "We've been at the laundromat all day," he says early in the song. "We've been washin' money all day," the ambiguity of the lines intended to give the idea that the money is "dirty," or in this case, "bloody," with the residue on it showing the ultimate price that rises above the monetary value (Wilburn 2015). Coupled with the metaphorical act of cleansing money is the notion that Future's circle of friends is small and impermeable, especially to those who are attracted by what they perceive as a lavish, get-rich-quick lifestyle. "She put me off and it was ugly," Future says about a woman late in the song. "I made a million dollars, say she love me. The way she did me, it destroyed me, I kept it real with lil' shorty" (Wilburn 2015). From the context of these lines, it's reasonable to assume that Future's drug-addled lifestyle stems from a lack of trust for the people that surround him. Many of them are, like the unnamed woman in the track, trying to come after his lavish lifestyle without understanding the consequences or the work he's put into it quite like his confidants ("lil' shorty") do. The caustic nature of both "Thought it was a Drought" and "Blood on the Money" are cloaked by hypnotic production and slurry lyrical delivery, which makes Future's slang-heavy lyrics foreign to many on the first and even second listen.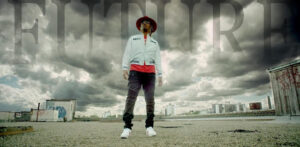 Furthermore, it's rare for trap music to iterate the negative consequences of an illegal lifestyle. In most songs, such as "Trap House" by Gucci Mane or even the more-recent "T-Shirt" by Migos, this underground career is portrayed as a rags-to-riches rise that presents many opportunities for a copious amount of wealth to be accrued and flaunted at every turn. Throughout DS2, wealth is shown to come at the cost of Future's mental and physical wellbeing, as well as his feelings of safety, as we see over much of "Blood on the Money." Writer and Professor Adam J. Kruse discusses in his piece, "Being Hip-Hop," some of the main principles of hip-hop, one of which, he claims, is the desire to "keep it real." This is a structural convention of the genre's lyricism; the biting desire of rappers to remain true to song lyrics by living what they're rapping, so to speak. Kruse talks about the abstract concept of what is "real," however, claiming it is a "'floating signifier' of authenticity that continually changes over time and in various contexts" (Kruse 2016). The end result, he claims, is "no singular authentic in hip-hop, but that asserting to keep it real is still an essential and valued claim" (Kruse 2016). By exhaustively detailing the perils and side-effects of his violent existence, Future breaks the mold of the trap genre by allowing listeners to hear a greater sense of danger in his music. By doing so, he negates the expectations of a zealous and highly energized compilation of songs meant to lift the spirits by grounding them in a grim reality.
If the previous two songs spun the reiterated role of drugs in hip-hop music in a subversively literal manner, then the next two, "Rich $ex" and "Blow a Bag," work to destabilize the practices of copious sex and reckless spending as they're known in trap music by bringing in a more conscious perspective. The genre of conscious hip-hop takes many forms, but in its most broad definition, it seeks to impart knowledge and peel back the hyperbolic nature of hip-hop, which comes in the form of it being a world defined by luxury and excess. Many conscious rappers speak about the negative impacts of violence, racial inequality, and discrimination in the black community (Adaso 2017). Future might not take it that far, at least on DS2, but he does impart some insights on the titular concepts of these two particular tracks. "Rich $ex" begins with Future setting the scene for his subsequent sexual rendezvous. "I got my diamonds on. You got your diamonds on. Watches on watches. I looked at her and I said, 'Beautiful.' Baby let's go have rich sex" (Wilburn 2015). Trap artists don't shy away from explicit details when it comes to expounding upon their sex-lives in their music; it's not uncommon for descriptions to tread on pornographic just to paint a picture. This is quite the opposite in the case of Future's DS2 track, as three minutes pass and there is not a single romantic nor a specific detail to paint the intercourse taking place in a light that isn't grossly superficial. The song's repetitive nature drones on about Future and his partner(s) sporting "AP" (Audemars Piguet) and "Rollie" (Rolex) watches during their lovemaking sessions, on top of the mood-enhancer that allegedly comes when Future's female partner looks down on his chest to see his many "VVS" chains (the abbreviation meaning "very, very slight," referring to the quality of inclusions in diamonds). "Rich $ex" is quite possibly the least romantic song ever to include "sex" in the title, and even when you consider the frequently caustic way sex is discussed in other trap songs, it still finds itself at a significant intimacy disadvantage. "And I have some Tom Fords on while you suckin' me," Future raps near the end of the track. "Cuban link hang off my neck, to your neck from my neck. To my watch and my chain, it's gon' drizzle" (Wilburn 2015). Once more, the song isn't about intimacy nor romance, but instead the very idea that "rich sex," as a concept, involves material items. The conscious aspect to this track is that this kind of alienation, as it's being described here, is rarely proposed in hip-hop music. Future delivers his romantically detached lyrics through the incomprehensible, slurred demeanor he's popularized for much of his career, and like most tracks on DS2, it feels more appropriate given the subject matter.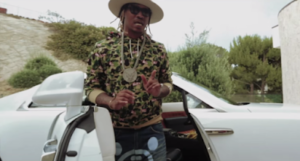 Meanwhile, "Blow a Bag" finds Future bearing a disillusioned tone of voice, which is shocking considering the song is predicated upon the idea of him spending large quantities of money at once ("a bag"). A song like "Rich $ex," which comes two tracks before "Blow a Bag" on DS2, and its subject matter suggests that Future would be more than content, even ecstatic, at the opportunity to sing the praises of his nine-figure net worth and all the luxuries it affords. Instead, subjectively speaking, the best instrumental on the album, with its polyrhythmic keyboard and drum-kick-laden harmonies working off of one another to produce a layered beat, is used for Future to expound upon the surrounding circumstances that might motivate him to mask his problems by spending exorbitant amounts of money. Future wastes no time getting sentimental in the song: "I know for sure, for sure, if my granddad was livin', I know he'd be proud of me[…]I know for sure, for sure, if moms [sic] was livin', you'd never would doubted me" (Wilburn 2015). Future brings up fallen relatives and friends intermittently throughout the verse almost as a method of catharsis and self-reflection; an acknowledgement of what he's lost in achieving the lifestyle he has now and what he'll never be able to get back. Furthermore, if it weren't for the chorus, which specifically has Future citing the mall as a place he'll "blow a bag," it would be difficult to determine whether or not this song has any specific relation to spending money at all. While the first verse has Future vocalizing his fallen family members, the second verse has him recalling all that it took to get in this position in the first place, similar to "Blood on the Money." "I ran it up with the same niggas," he begins the second verse, "Get that money and stay with the same niggas. I know that money can change niggas. They don't look at you like you the same nigga" (Wilburn 2015). Rather than a celebration or a full-on glorification of reckless spending, Future uses "Blow a Bag" like a cautionary tale to individuals, namely men, younger than him that were in his position. He recalls Kruse's foundational concept of hip-hop music in that "keeping it real" (in this case, never losing sight of those who helped you get where you are today) is a value he holds dear to him, even if that aspect of "real" involved watching some of his closest relatives and partners die at a young age.
The structures present in these two songs contradict one another: "Rich $ex" has Future praising his valuables while donning them during sexual intercourse and "Blow a Bag" shows him forgoing the specifics of his purchases in order to indulge in a moment of humility and reflection. Both songs are marked by melancholic production, with only intermediate piano-keys in "Blow a Bag"'s instrumentation trying all they can to liven up what is a somber mood for what was inferred as an upbeat track. Where "Rich $ex" at least offers the hope that the partner with whom Future is having sex could offer some momentary companionship, "Blow a Bag" sounds downright hopeless, especially in the larger context of DS2. Trap music is very often surface in its lyricism, save for slang words, which might prompt a quick Google-search by a listener to assure they're on the same page as the artist. It very seldom evokes these kinds of feelings, given the structure is tilted towards embellishing the virtues of wealth and the social privileges of status.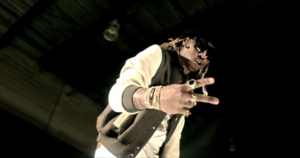 Once again, these songs take up just over an eighth of what is to be unearthed and analyzed on DS2. For further context of the album: "Trap Niggas," a brooding anthem that has Future giving a salute to all those that are part of the "trapping" lifestyle of dope-dealing and shooting dice to earn a quick buck, "Slave Master" has Future using the colloquialism "whip," used to reference a vehicle, as a play-on-words to equate himself to a slave master and the figure's weapon of choice, while touching on the boiling racial tensions in America, "Where Ya At" features Canadian hip-hop/pop sensation Drake, the only guest on the album, in the song that questions the presence of the unseen forces or "takers" in the lives of both Future and Drake by constantly reiterating the anaphoric statement, "where ya ass was at? [sic]," and "Rotation" has Future equating the concept of passing a marijuana joint amongst a group of friends with passing a plethora of prostitutes around the room to other men for oral and vaginal sex. Also a bit uncommon in more formal trap releases (albums and EPs as opposed to mixtapes) is the presence of a theme or a core concept carried through a song, something that Future makes clear to employ on most, if not all, of the tracks on the album.
While still catering to the trap genre in terms of its aesthetics and subject matter of its lyrics, Future's DS2 is very much a structural subversion of the genre given its foray into troubled lyricism and conscious subject matter. Clocking in at nearly an hour in length, Future manages to detail a costly and sometimes unfortunate existence that sounds as if depression is almost a few sips of lean and one or two more $100,000 royalty checks away. It's easy to overlook the subtleties that populate Future's lyrics on DS2. Contextually, they're not much different or even unique in subject when compared to other contemporary hip-hop releases. Moreover, it's the tone that's cast over them in conjunction with the conscious elements of death, self-sacrifice, the blurred lines between good and evil, and the disastrous effects of drugs that surface, all doing their part to further subvert the trap genre beyond what it and its structures have been known to do in the present context. The structures are bent in a way that has them still very much in place on DS2, but greatly manipulated in a way that shows the personal torment of an artist all while furthering the genre that will continue to live on even as the fatigue sets in on part of those who have made it possible to sustain the kind of success its seen.
Works Cited
Adaso, Henry. "What is Conscious Rap." ThoughtCo, www.thoughtco.com/conscious-rap-defined-2857304.
Admin. "Trap Music: Under Lock and Key." DJMag.com, 30 June 2015, djmag.com/content/trap-music-under-lock-key.
"DS2 by Future." Metacritic, Epic, 17 July 2015, www.metacritic.com/music/ds2/future.
"Gold & Platinum: DS2 by Future." RIAA, www.riaa.com/gold-platinum/?tab_active=default-award&ar=Future&ti=DS2#search_section.
Kruse, Adam J. "Being Hip-Hop." General Musical Today. Vol. 30, Issue 1. Oct 2016.
Reeves, Mosi. "Hip-Hop Family Tree: Future's Atlanta." Rolling Stone, 22 Aug. 2017, www.rollingstone.com/music/videos/hip-hop-family-tree-futures-atlanta-w499092.
Smith, Trevor. "Charts Don't Lie: January 13th." HotNewHipHop, 13 Jan. 2016, www.hotnewhiphop.com/charts-dont-lie-january-13th-news.19603.html.
"Who is Future (Rapper)? Everything You Need to Know." The Famous People. 2017, www.thefamouspeople.com/profiles/future-rapper-15949.php.
Wilburn, Nayvadius. "Blood on the Money." DS2. Epic, 2015.
Wilburn, Nayvadius. "Blow a Bag." DS2. Epic, 2015.
Wilburn, Nayvadius. DS2. Epic, 2015.
Wilburn, Nayvadius. "Rich $ex." DS2. Epic, 2015.
Wilburn, Nayvadius. "Thought it was a Drought." DS2. Epic, 2015.